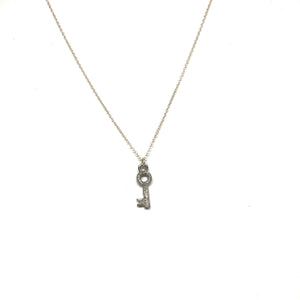 The key pendant have always been popular present for all ages and every occasion.
Keys have always been endowed with certain sort of magic it's believed they have the power to reveal things that were unknown or obstructed before. 
A key pendant as a symbol of entrusting someone with the accessto one's heart  The Key to your heart ! 
sterling silver sanddust dainty key necklace.